Learn How To Change Your Mercedes C230 Head Gasket
Created Date: 2022-08-15 13:23:38
0 Comments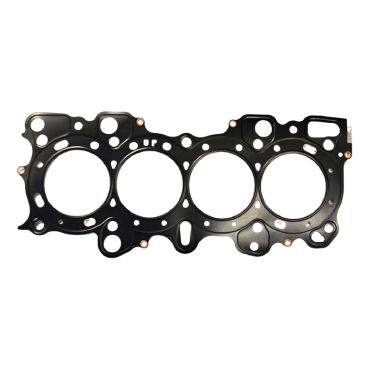 What Is The Function Of Your Vehicle's Head Gasket?
The head gasket of your Mercedes Benz is responsible for creating a barrier between the engine's block and cylinder head. This is highly necessary to ensure that your engine's combustion gases from each cylinder do not interact with any coolant or oil. Should the combustion gases and the previously mentioned liquids interchange, poor engine performance can be one of the common results.
What Are The Signs Of A Blown Gasket?
A bad head gasket can present itself from various engine failures. From odd noises to unfamiliar behaviour, Read below to identify the common signs and symptoms of a blown head gasket:
● Coolant Leaking.
● White Exhaust Smoke.
● Oil Contamination.
● Excessive Coolant Consumption.
● Failing Engine Rev.
What Are The Effects Of Driving With A Blown Gasket?
Choosing to ignore a blown head gasket can be extremely detrimental to your vehicle's overall condition.
Listed below are the top three main effects you will experience:
i) Evident Loss Of Power.
Due to the result of leaking coolant from a blown head gasket, your vehicle's engine tends to heat at a much higher rate. In addition to this, for a smooth running engine, your vehicle's head gasket traps in both oil and fuel - ensuring minimal to no escape. However, with an escape of the above-mentioned, your vehicle is prone to poor engine performance.
ii) Overheating Of the Engine.
With the absence of a functional head gasket, your Mercedes Benz should expect an excessive loss of coolant. This is usually caused by the seal of your vehicle's head gasket being broken, and not being able to contain the coolant as required. The loss of coolant within your vehicle's engine is the main cause of overheating that eventually affects the surrounding components.
iii) Engine Replacement.
Although a blown gasket may not necessarily mean a brand new engine, the repair process can become financially strenuous. With excess engine usage, accompanied by a blown gasket, surrounding components are prone to mechanical failure. Therefore, in some cases after calculating the total repair cost, your only financially sound decision may be a brand new engine.
Steps On How To Change Your Vehicle's Head Gasket At Home.
Follow these simple steps to learn how to change your vehicle's head gasket at home, without having to incur unnecessarily large amounts of labour costs. It is suggested you refer to your vehicle's owner manual guide, which can greatly assist you in this process. Although, if you still experience uncertainty, especially when reassembling the gasket, book the first available consultation with a trusted mechanic.
Step 1: Before starting the actual process, it is important to use a book and pencil to simply make note of each component being removed. This becomes a highly necessary task to ensure the correct replacement process is performed. Ensuring your vehicle's owner manual is within reach is also beneficial throughout this whole process.
Step 2: In this step, you are now ready to inspect the engine's head and block for any flatness. Using a machined straight edge can drastically improve any indication of flatness.
Step 3: You are now ready to start cleaning your engine's block and head. When performing cleaning, a brush and clean water may be sufficient enough to remove dirt and excessive build-up. However, whichever cleaning route that you opt for, ensure that scratches are not being presented to either of these components. It is important to be mindful during this cleaning process, as being too rough can affect the mechanical condition at a later stage.
Step 4: To prepare the threads in this step, you would require either a tap or chaser. These tools are used to remove any curd found present. For any stragglers, you can opt to use compressed air for easier removal.
Step 5: Before assembling the head gasket, it is important to first inspect to ensure the correct replacement. Be mindful of the recently purchased gasket on whether sealant comes provided or is required. Incorrect sealant specifications can affect performance later on.
Step 6: From the previous step, you will know by now the necessary bolts and torque that your vehicle's head gasket may require. Always ensure before assembling is conducted that the necessary head bolts are properly lubricated with oil. You are now ready to start the removal. Always follow the correct torque instructions and the notes that were used in the beginning to perform the removal. This avoids the incorrect assembling process.
By using your vehicle's model, year, and VIN number, the team at AfricaBoyz Online will be able to locate the correct head gasket according to your vehicle's specifications. Purchasing a new head gasket for your Mercedes Benz is made easy with AfricaBoyz Online, being one of South Africa's first online car parts/spares retail shops. Call AfricaBoyz Online today to speak to one of our friendly consultants to arrange for door-to-door delivery.
---