Signs That Your Shock Absorbers Need Replacing
Created Date: 2022-11-28 12:14:37
0 Comments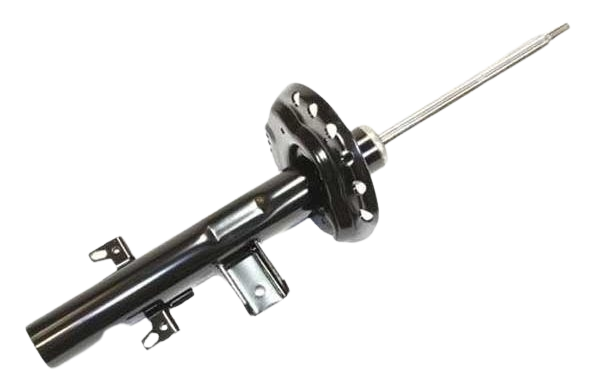 Let's face it - we all want a safe, smooth and comfortable driving experience when we get behind the wheel of our cars. In order to achieve that there are certain things that you, as a driver, should take time to familiarize yourself with in order to achieve that. For example, the suspension system in your car and in particular, shock absorbers, as these components relate directly to the driving comfort and safety that you are looking for.Shock absorbers, or struts, as they're sometimes called, are an essential part of your car's suspension system which plays an integral role in giving you a smooth driving experience when you are on the road.In this article, we are going to furnish you with all the information you need in order to gain a clearer understanding of the importance of shock absorbers, how they relate to the suspension system and discuss the essential role they play in your vehicle.
What Are Shock Absorbers?
Shocks or shock absorbers are a key component of your vehicle's suspension system, making them responsible for maintaining the smooth and comfortable ride every driver wants. While many perceive shock absorbers as purely comfort features, they also form part of the crucial safety features of your vehicle as they affect tyre wear, stability, braking, vibration, control and handling of the car, as well as affecting the life of other steering and suspension parts.Shock absorbers control the impact and rebound movement of your car's springs and suspension by absorbing any vibrations, jolts or bounces and they ensure that the car's tyres remain in contact with the road surface at all times, maintaining good braking and handling ability. By keeping the springing movement to a minimum and stopping oscillation and bounce, they also prevent damage to the underside of your vehicle.
Components Of A Shock Absorber
Shock absorbers are small oil pumps with a piston inside, so the basic key components in a shock absorber are a piston, a coil, and hydraulic fluid.
Worn-out Shock Absorbers
When the shock absorbers on your car are worn or on their way out, it affects the overall performance of your car. If you notice any of the below changes in the way the car handles, have a professional check the car for signs of damage or wear.
Vibrations in the Suspension/Uncomfortable Ride
Often as your shock absorbers start to wear, you may notice vibrations in the chassis of the car as the suspension bounces excessively when you hit a dip or a bump in the road. When the shocks are new, they absorb these vibrations and make the ride smooth, but as they wear out, the shock absorbers no longer dampen the suspension making the ride extremely uncomfortable.
Shocks are designed to limit body roll on the suspension, so as they start to wear out, you may notice that the car leans or rolls over further on the suspension when you go around a corner, especially at higher speeds. This rolling sensation worsens as shocks wear faster and can begin to affect driving even at highway speeds.
Shock absorbers are filled with oil which is crucial for the dampening ability of the shock. They have a single rod that passes through a seal on the top. The seal on the shock can start to leak over time and allow oil to seep out of the shock, causing the shock to malfunction. Leaks diminish the shock's ability to absorb impact so it should be replaced immediately.
If you hear rattling or banging sounds as you go over bumps in the road, it could be signs of a loose shock, one that has a bad bushing, or one that has depleted its oil and is rattling inside the shock body.
At A Brief Glance, These Are The Most Common Signs That Your Shock Absorbers Need Replacing:
Visual signs
Noticeable fluid leak on the exterior of shocks
Shocks and/or struts look dented and/or damaged
Tyres show unusual/uneven wear patterns which can lead to tyre failure
Vehicle handling
If you experience a bumpy or shaky ride, have poor steering response, steering stiffness, noise when steering, or instability when braking or travelling at high speeds.
Mileage
In general, shock absorbers should last at least 50,000 miles before you need to have them replaced, depending on where and how you drive!
How Worn Shocks Can Put Your Safety At Risk
Few people consider the role of shocks as part of a safety feature for your vehicle but they actually do play a vital role in your safety as a driver. Let us briefly look at how worn shocks affect other vehicle components and your safety on the road.
Inability To Control Vehicle
Worn shocks will influence your ability to control the vehicle as well as affect other components in the car, which compromises your safety and can put you and other road users in extremely dangerous situations. Worn shocks allow for more movement of the suspension, which effectively means that other components such as steering, braking and suspension components, such as the ball joints, steering linkage, springs and C.V. joints, will suffer the same effects and wear out faster. Bad shocks also make your car more difficult to handle.
Your shocks are responsible for keeping all four tyres in contact with the road under all driving conditions, giving you control of the vehicle. If the shocks are worn or bad, they cannot interact properly with the road, so regardless of the condition of your tyres, if your shocks aren't working properly, the tyres will not be able to stay in constant contact with the road at all times.You will begin to notice uneven or excessive wear and tear on your tyres due to worn shocks. These should not be left to deteriorate further as this will only add to the already hazardous condition.
The shocks stay extended to keep the rubber in contact with the ground and grab the road, providing the stability you require - especially when cornering. Failing shocks are less responsive and you may feel your car is swaying or that you have lost control of the vehicle. Your steering wheel usually feels very stiff and hard to turn and it is more difficult to keep the vehicle in a straight line.
For the most part, your vehicle should brake quickly and centred. If your shocks are worn and you apply the brakes too hard, the tyres can lose contact with the road and cause the front end of your car to jerk forward or 'nosedive'. When your car nosedives, has longer braking or is bouncing over bumps, you have a problem with your shocks. This is an indication that the shocks cannot hold the weight of the vehicle, making it very hazardous.Without repairing or replacing your faulty shock absorber you can add wear to your front-end system and cause uneven wear on your tires.When braking, shocks and struts absorb the weight of your car. If the shocks are allowed to wear down the brakes have to work harder for your car to come to a stop. As a result, your brakes will wear out faster, and the increased and delayed stopping distance puts you and other road users at risk in emergency situations.Driving in wet conditions is more hazardous when your shocks are bad because braking when the road is wet causes your car to lose grip and skid more easily. Again, this is a potentially dangerous situation for all involved.
Let's Discuss Shock Absorber Wear And Tear
You should have your shock absorbers regularly checked and serviced - at least once a year or every 20,000 km. However, shocks deteriorate slowly over time and they will inevitably wear out completely and need replacing. Over time, the internal hydraulic fluid loses viscosity, impairing the shock absorber's ability to dissipate impacts on the road. Additionally, the metal, rubber and plastic components that make up a shock absorber will eventually degrade through extended use, extreme heat, and adverse road and weather conditions.Generally speaking, shocks and struts should wear out every 50,000-100,000 miles. If you're prone to more aggressive driving and/or frequently drive on rough roads, they will obviously wear out a lot faster.The lifespan of your shocks is dependent on a number of factors such as the terrain you most often travel on, the conditions you drive in and even your personal driving style. Here are a few factors that will accelerate the wear on your shocks:
As we know South African roads are not the best, so if you are regularly driving on bad roads or roads filled with potholes, your vehicle will rebound more frequently and this will damage your shocks.
When travelling on rough road conditions such as dirt or gravel roads, the dust particles enter the seals of your shocks, damaging them and causing fluid leakage.
Mud can also get into the inner components of your vehicle, including your shocks, damaging the seal and causing leaks.
Overloading causes unnecessary strain on the suspension of a vehicle, damaging the shock absorbers. Ineffective shock absorbers can also lead to uneven tyre wear as well as cause instability during driving.You can extend the life of your shock absorbers by avoiding these conditions.
Where To Buy Replacement Shocks
If you suspect it's time to say goodbye to your old shocks, we highly recommend you head over to AfricaBoyz Online on your mobile, desktop or tablet www.africaboyzonline.com for some of the best online car part deals around. Offering an extensive range of premium quality shock absorbers suitable for all brands, fantastic prices and prompt and efficient service and delivery, you can't go wrong with this company. If you still feel unsure, check out their reviews on "Hellopeter" and Google and/or feel free to contact one of their consultants for a no-obligation chat! Once you have tried them, you will be a customer for life!
---