Ways You Can Save On Your Mechanic's Bill And Buy Affordable Car Parts
Created Date: 2021-05-14 13:46:29
0 Comments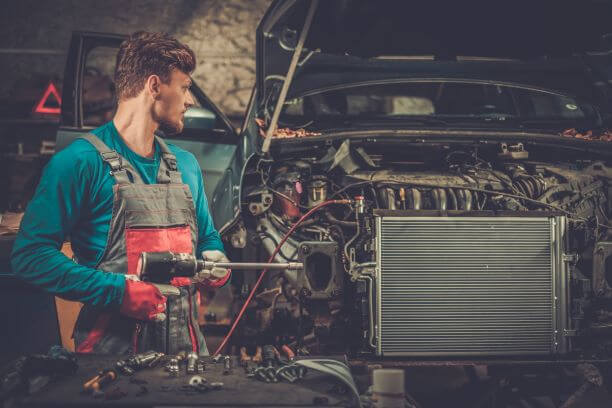 As a car owner, there will come a time when your car needs to be serviced or it is in need of some repair work and you may need to fit a replacement part/s. You will more than likely need the assistance of a qualified mechanic if it is a larger or more complicated service or repair.
As you know, car maintenance is far from cheap and mechanics charge a lot for their labour due to their training and expertise. In addition, there will be a mark up on the replacement parts and all items that they sell to you. These mark-ups vary but the average rate is around 30%. This could end up becoming very pricey especially when your car needs larger parts and components, or more parts than you bargained for.
There are a number of things you can do to save money on your mechanic's bill. Keep reading for some valuable tips from Africaboyz Online.
Research Mechanics And Compare Quotes
Most mechanics are trustworthy professionals but as in every profession, you can come across some dishonest ones who may add on repair work that may not be necessary, or quote a ludicrous amount for a part, thinking you are none the wiser. The more you know about your car, the parts and the problem, the less likely you can be taken advantage of - women seem to be more vulnerable, so ladies beware. Let your owner's manual become your best friend and do your homework first!
Thankfully there is plenty of information available on the internet these days to do your research and not only can you compare prices for car parts, but you can get instant quotes from various mechanics and read customer reviews. This is a far more transparent way to do business and you will know exactly what the prices are for labour, parts and other costs upfront so there are no nasty surprises. If additional services are required, they will quote separately for that and you can add or decline the service. You will stay in control of what your bill will finally be.
Most of the websites will require the make of car, model, what is wrong with the car and your location. Once you have the quotes, you will be able to make an informed decision as to which mechanic to use.
Shop Around For Your Car Part
It is also a good idea to search for the parts online that the mechanic has quoted you. The most precise way to search is by your VIN number. Your VIN number can be found on your license disk and is a 17 digit unique code that identifies every single component of your car. If you use this code when researching for parts, you will ensure the part is specific to your car. Compare a couple of websites so you can get a general idea of what the price of the part should be vs what you are quoted by the mechanic.
You could also visit your local car dealers or scrap yards if you are not a fan of the internet and prefer the old-school way of phoning around. The important thing is to have an idea of the price of the part before delegating it to your mechanic to do for you and before accepting the quote.
Decide Which Parts Could Be Repaired Yourself And Which Parts Need A Skilled Mechanic
Some car parts are not expensive and are really easy to replace, like your windshield wipers or a light bulb. For these items you could put your DIY skills to work but for more complex parts like the engine or gearbox, you should entrust these to your mechanic.
Buy Your Own Affordable Parts
One of the easiest ways to save money is to compile a list of the parts you need and purchase the parts yourself. Some mechanics may not allow you to provide the parts but there is no harm in asking. Some will allow it if you do not expect a warranty from them.
A great way to save some money when buying car parts is to shop online. You will avoid having to drive around and visit multiple dealers and suppliers - you can simply compare the parts online and purchase with a click of the mouse.
At Africaboyz Online, not only is purchasing fast, easy and secure, but they will deliver the parts to your doorstep. Africaboyz sells literally ALL new parts, for all cars at extremely affordable prices. You can also subscribe to their Newsletter and qualify for monthly specials, savings and discounts which will help your wallet.
Africaboyz Online offers online support so If you are unsure about the part, or need a quote, they are available 24/7.
One final word of caution is when it comes to crucial car parts, especially relating to safety, do not just buy the cheapest part you can find. Rather purchase from a reputable and reliable company that sells top-quality parts and has an online presence (like Africaboyz Online).
---